Working Projections on QLab
Our school's play last year was The Laramie Project, which was quite a bit different from other plays weve done in the past. For the play I worked on the projections, which consisted of scene imagery, archival footage, and live video from a camera on the stage.
Live video was transmitted with a FPV 5.8GHz transmitter. A composite video camera on a tripod was wheeled on stage during the scene, which wirelessly transmitted up to the booth to be mixed into the output.

Content and lower thirds were recreated from existing templates. These were projected on top of the live video feed from on stage, simulating a 'live' news story.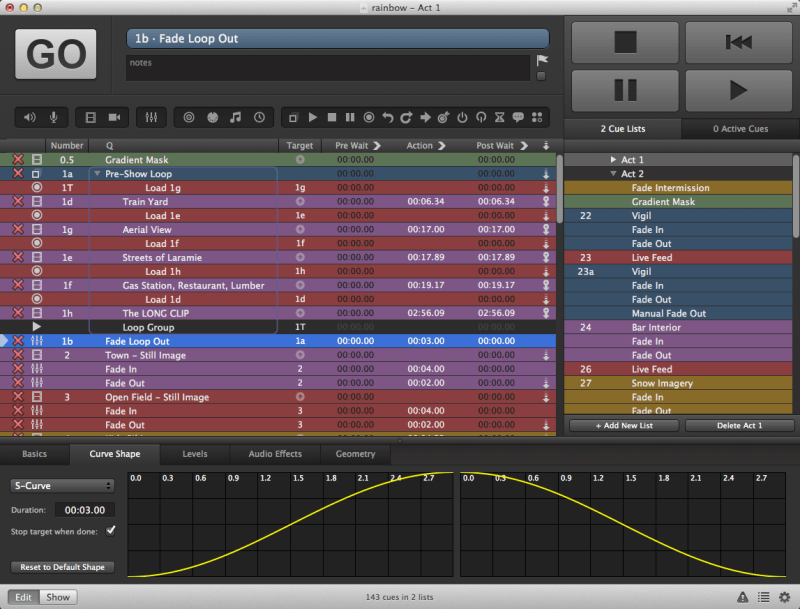 Content was queued on a Macbook Pro with QLab and projected onto three screens. A HD Christie projector was used for the primary screen, with the signal duplicated with a HDMI duplicator.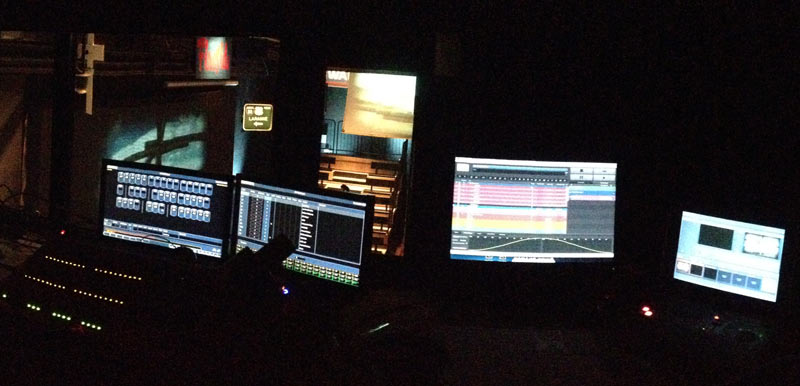 A dark image of the control booth. Sound console on the left, and the video / projections on the right.